Best Sellers
Sending flowers but having trouble deciding on the perfect arrangement? Best Sellers are a great choice for you. No matter what the occasion or who you want to send them, let PETALS, FLOWERS & MORE help you find what you're looking for in the Best Sellers section. So call or click today!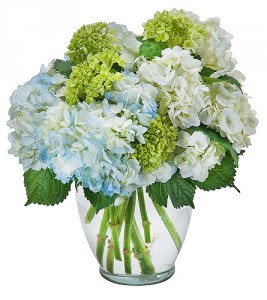 Southern Hospitality
A clear vase filled with beautiful hydrangea. Approximately 8" W X 11" H As Shown : TMF-587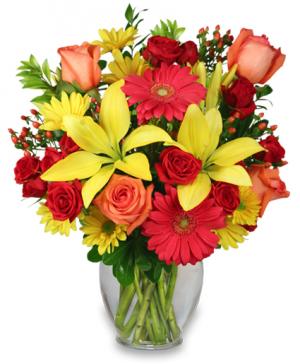 Bring On The Happy
Vase of Flowers
Getting fresh Summer flowers is always memorable and special for your recipient - regardless of their age. Featuring red gerberas, orange roses, red spray roses and yellow lilies, our Bring On the Happy Bouquet has just what it takes to bring some fun and show you care!